Self Awareness is probably one of the most versatile skills you can learn.
What is our 'take' on Self Awareness?
When we think on it, it's about making sure we are doing all we can, to help other people's experience of us, be an enjoyable one.
We ask ourselves, "Are we doing everything in our power to make sure our actions and involvement in this situation are clear and positive?"
We use self awareness to help make sure the answer to that questions is "yes".
The core traits
of Self Awareness?
Wisdom
Seeking to know more about yourself and putting it to use.
Honesty
Truthful about shortcomings as well as strengths.
Humility
Able to put pride to one side and accept you may need others
Self confidence
Comfortable with your self-worth and seek unfiltered feedback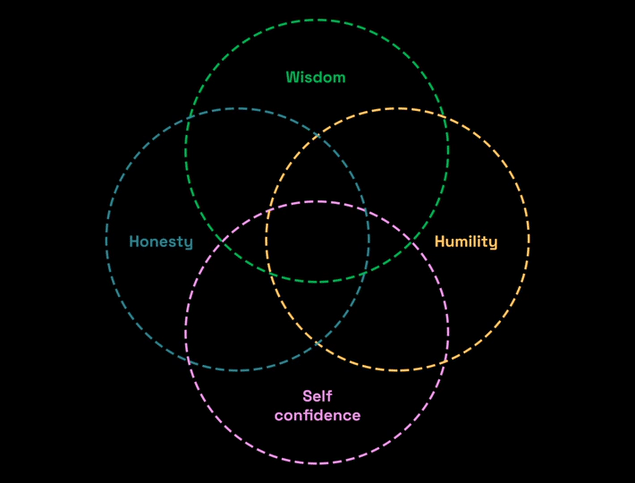 Creating the
'User Manual of Me'.
One of the best descriptions of self awareness, we think, is the 'user manual of me'.
If we had to write a set of instructions for other people to read, before they plugged us in and used us, what would they say?
The process of defining those instructions is the growth of your self-awareness.
It looks a little like this: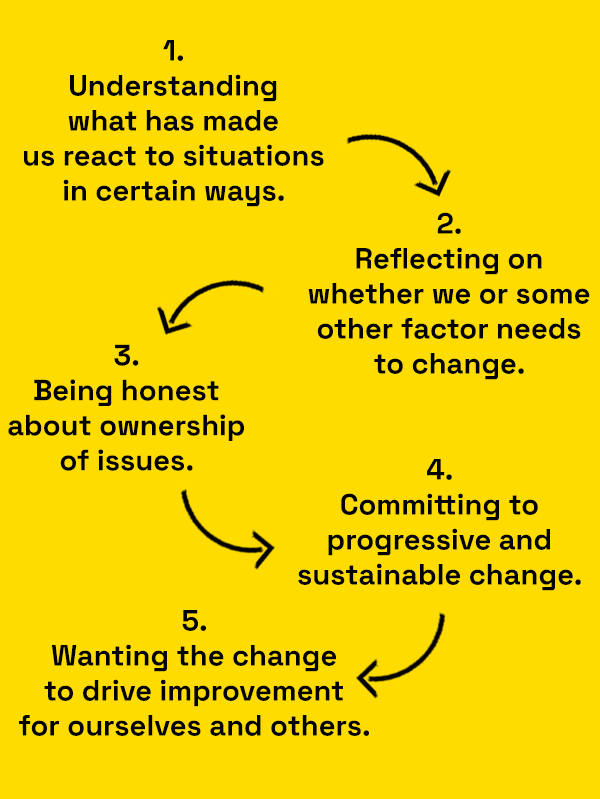 Our
Course.
Our course is aimed at helping you and your team grow as individuals, so that they can become better collaborators. After all, collaboration in some form or another, is what fills our days.
We will introduce and settle you into a voyage of discovery and continuous improvement. Building a balanced understanding of who you are within yourself and outwardly to others.
Whether it's the start of your wider emotional intelligence journey, or a stand alone moment in your growth, it's worth investing time in it.
Course
Overview.
If you choose us to support you in your self awareness journey, these are the core stages which we will visit with you.
1. Exploration
Understanding you or your team. Why have you started this journey? What are your hopes for the outcomes?
2. Background & theory
Starting to consider how your situation can be best approached.
3. Workshop
Begin using self-reflection and analysis to practice growing your self awareness.
4. Learnings & your future
Consolidate what you have discovered. Plan how to continuously improve.
Practical
Benefits.
But when we grow & improve as individuals we also learn how to be better colleagues and team members.
Some of the benefits we see in team situations are:
Better collaborators through deeper shared understanding of each other.
Better communicators through the emergence of more empathetic tendencies .
Individuals become more resilient and adaptable to situations they are faced with.
Improved performance as individual's strengths are aligned to tasks more effectively.
If you think either you or your team can benefit from developing their self-awareness, the best place to start is a conversation.
If you want to get a head start, fill out our small quiz but if not, just send an enquiry.
Interested to know more
and see what we can do for you?